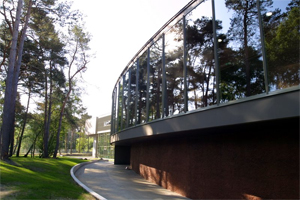 The France PROFIBUS-PROFINET association will be at ESIGELEC's premises from 8:30am to 4pm on Wednesday October 24th.
The association will present its innovations at interactive conferences with demonstrations and a presentation stand for technical solutions.
Visitors can also talk to association members and find out about their products and services at a mini fair at the school.
The day ends with the students taking association members on a tour of the ESIGELEC labs and its research institute, IRSEEM. Students will also be able to present their projects.
Detailed schedule:

8:30 Welcome
9:00 Presentation of France PROFIBUS-PROFINET association
9:15 Presentation of ESIGELEC
9:30 Interactive conferences and demonstrations :
o ATEX - Improving a production unit in explosive atmosphere
o PROFINET - Equipment availability and uploading indicators to the IT system
o I/O LINK - Automatic function reliability in solidified atmosphere
o PROFISAFE - Safety management on an automated assembly line
12:30 Mini fair / Buffet
14:00 Visit of laboratories dedicated to digital technologies and communication protocols
14:45 Guided tour of the brand new technology platform opened in September 2012 and meeting with 3rd year students with project presentations
15:15 Conclusion
16:00 End
For further information :
http://www.profibus.fr/fr/journees-techniques
To sign up :
http://www.profibus.fr/index.php?option=com_content&view=article&id=234