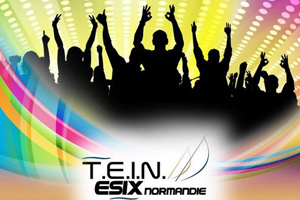 For the sixth year in a row, ESIGELEC students won the TEIN (Normandy Engineering Schools Tournament) which was held on Thursday October 4th at ESIX Normandie in Cherbourg.
Their victories in rugby, volleyball, handball and their presence on the podium for cross country running, football, sailing and basketball saw them win the trophy!
The annual sports event brings almost 600 engineering students from 9 schools together: Eamea, ENSICAEN, ESIGELEC, Esitc Caen, Esitpa, ESIX Normandie, INSA Rouen, Isel and Ispa.